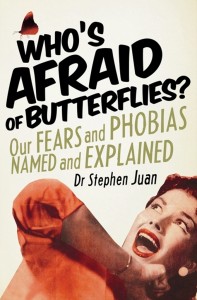 Nature has provided for butterflies a bush of special delight. It is called Buddleia and in high summer it can be found crowded with the showy-winged insects all attracted by its sweet yet faintly rank scent. When numbers of them start feeding it's a riot, as if they can't get enough of the stuff. In my yard in England we had a bush, while two yards down there was another one. When mine was crowded the other one was too.
When there's the threat of war, when the world begins to sweat the scent of violence, the news media flock like common butterflies to their backyard bush loaded with all that deadly nectar. They tell their breathless stories, fluttering their bright wings, highlighting all the violence as if it was naturally and singly on tap in their bush and their version is the only possible one. They do not see, don't want to see, that just a couple of yards down there's another bush with another riot of butterflies telling the same story of violence but from a completely different perspective.
Even worse–and this is where simple Mother Nature can no longer guarantee the metaphor and we have to allow in a specifically human element–one set of butterflies is secretly sipping from the very same poison nectar as the other. The more one riot of fluttering wings tells the story from their point of view the more the other riot of wings, two yards down, drinks excitedly from the purest well of the same violence! The more the story is told from one point of view, the more its content is imitated, but precisely from the other point of view!
Western news media depict Russia as aggressors in the Ukraine just as surely as Russian news media depict the West in the same way. And the more one side flutters feverishly the more the other, glancing covertly behind them, does the same. Even as you read this I am sure the thought is suggested, well, really aren't the Russians aggressors? But that is simply our in-built response to the whole systemic rivalry between "Russia" and "the West" outside of which the massive interests of cultural institutional violence will not allow us to think.
Thanks be to God through Christ we can become free of this thinking! One day the earth will wake up to the horrible untruth of systemic rivalry, be it between individuals or political powers. Systemic rivalry is the original sin of our human condition and people feel it gives special meaning to existence. But it is more and more implausible the more it pushes us toward disaster. One day we will wake up to the possibility of peace as the meaning of existence, and toss our beloved lies into the dustbin of history!